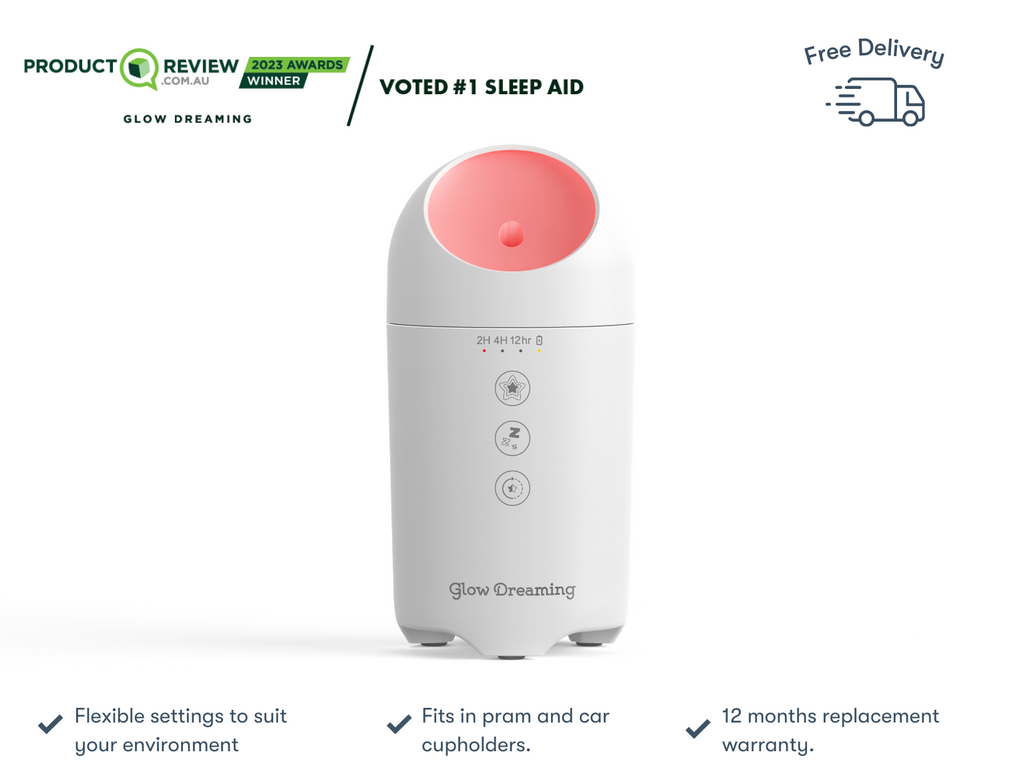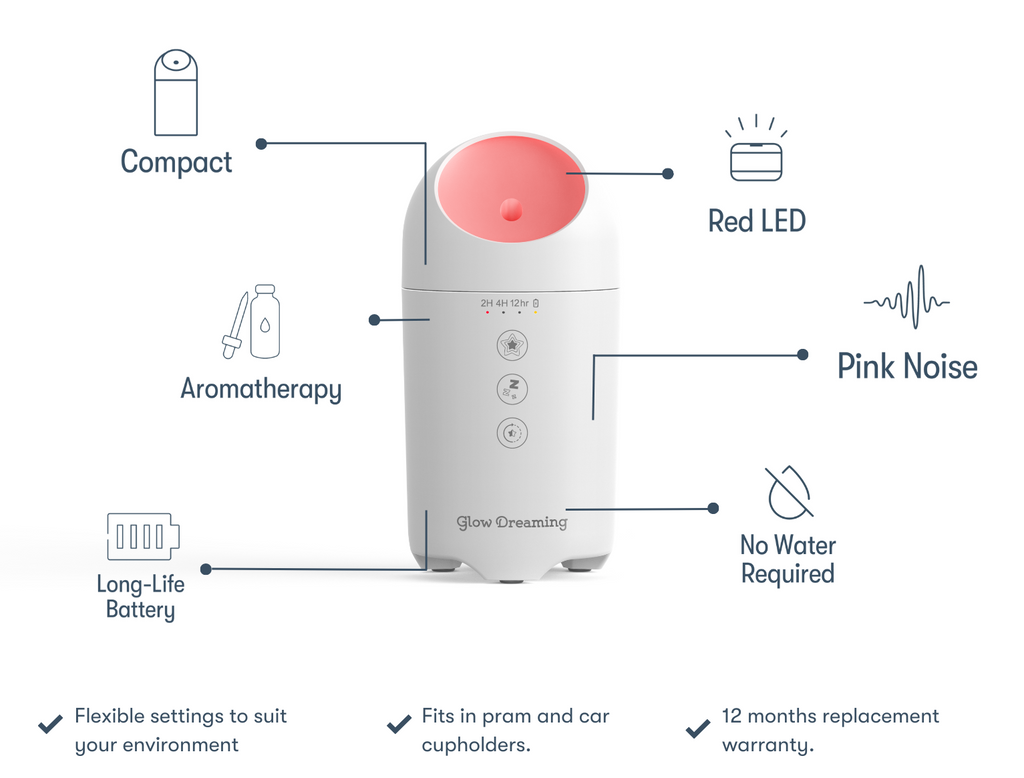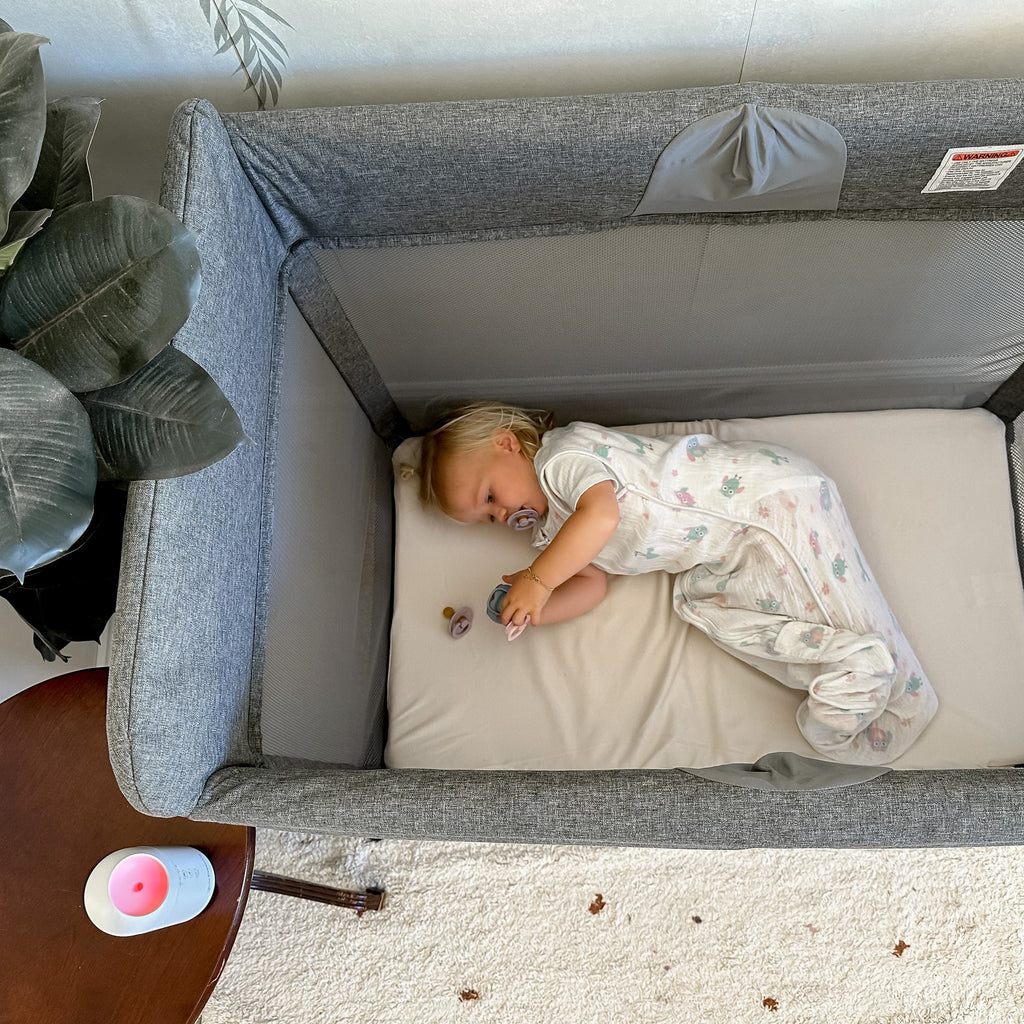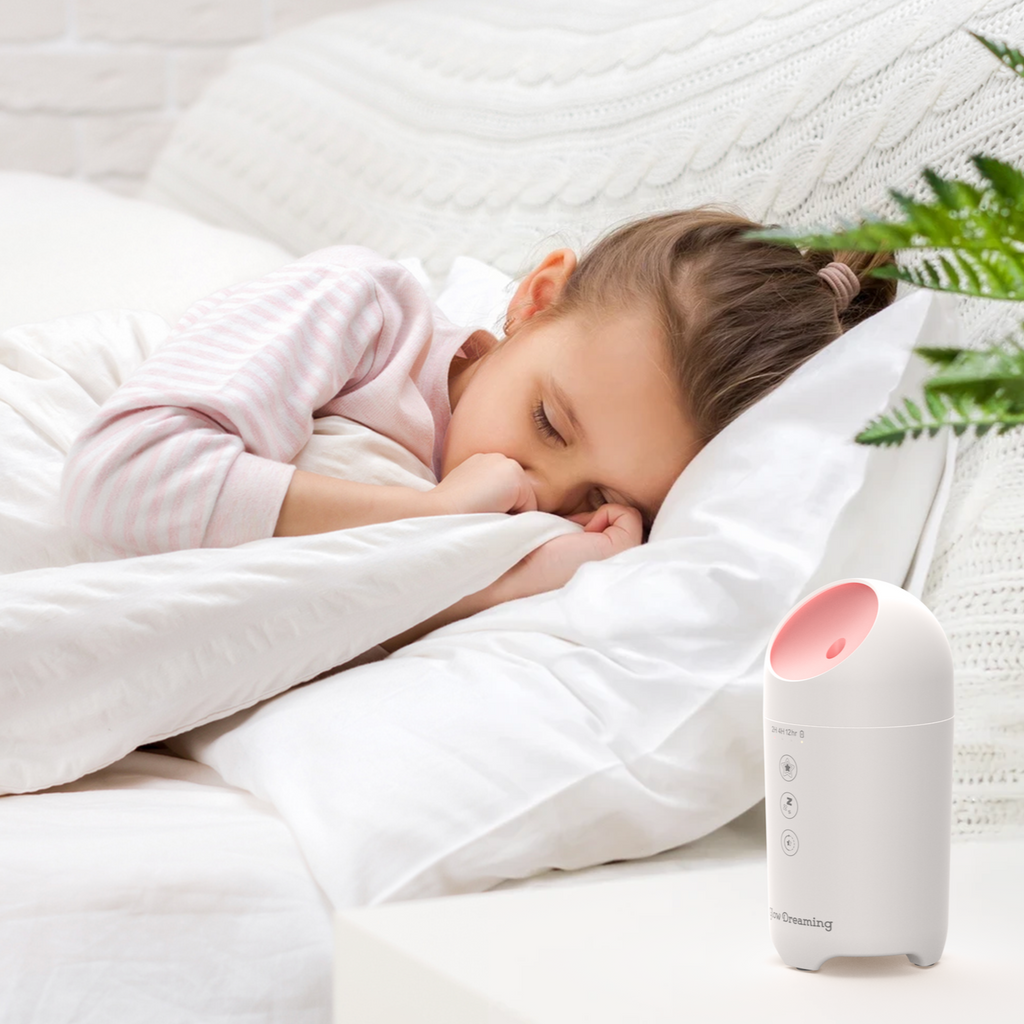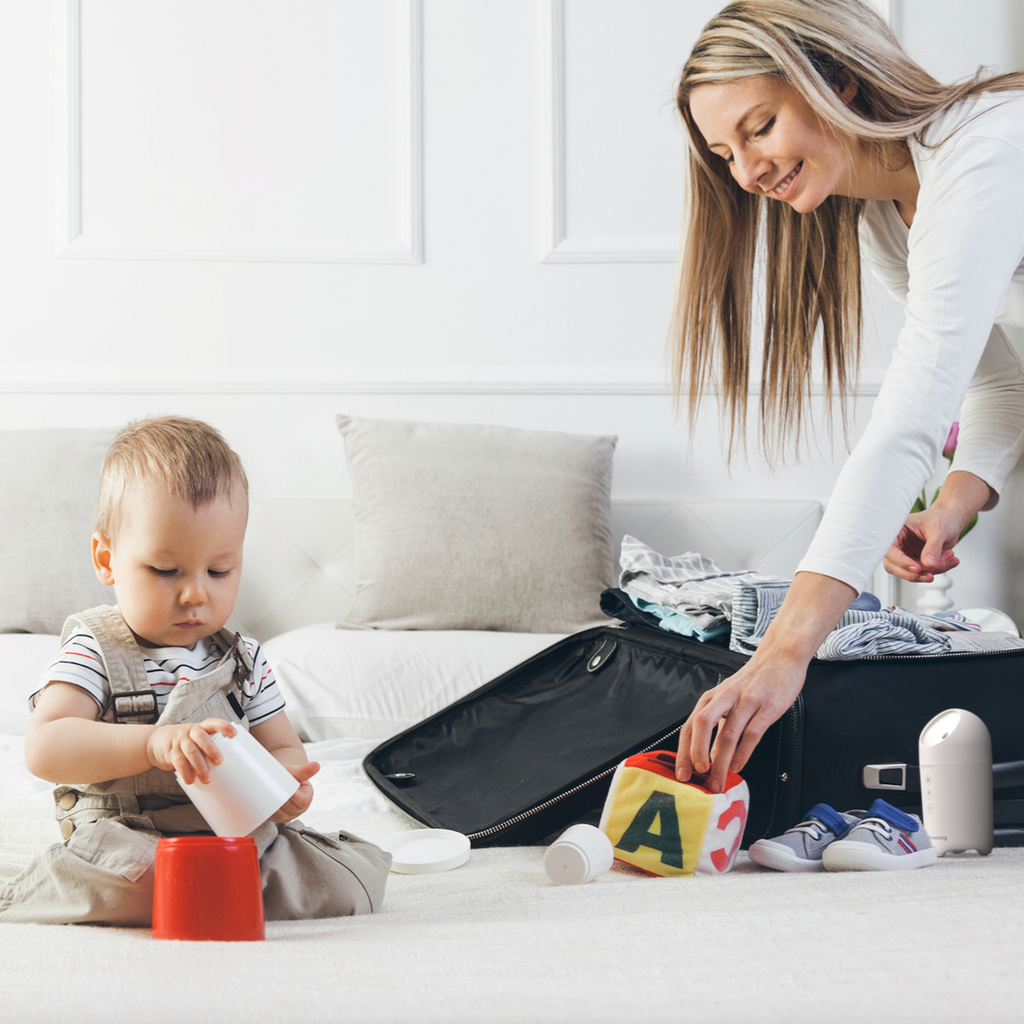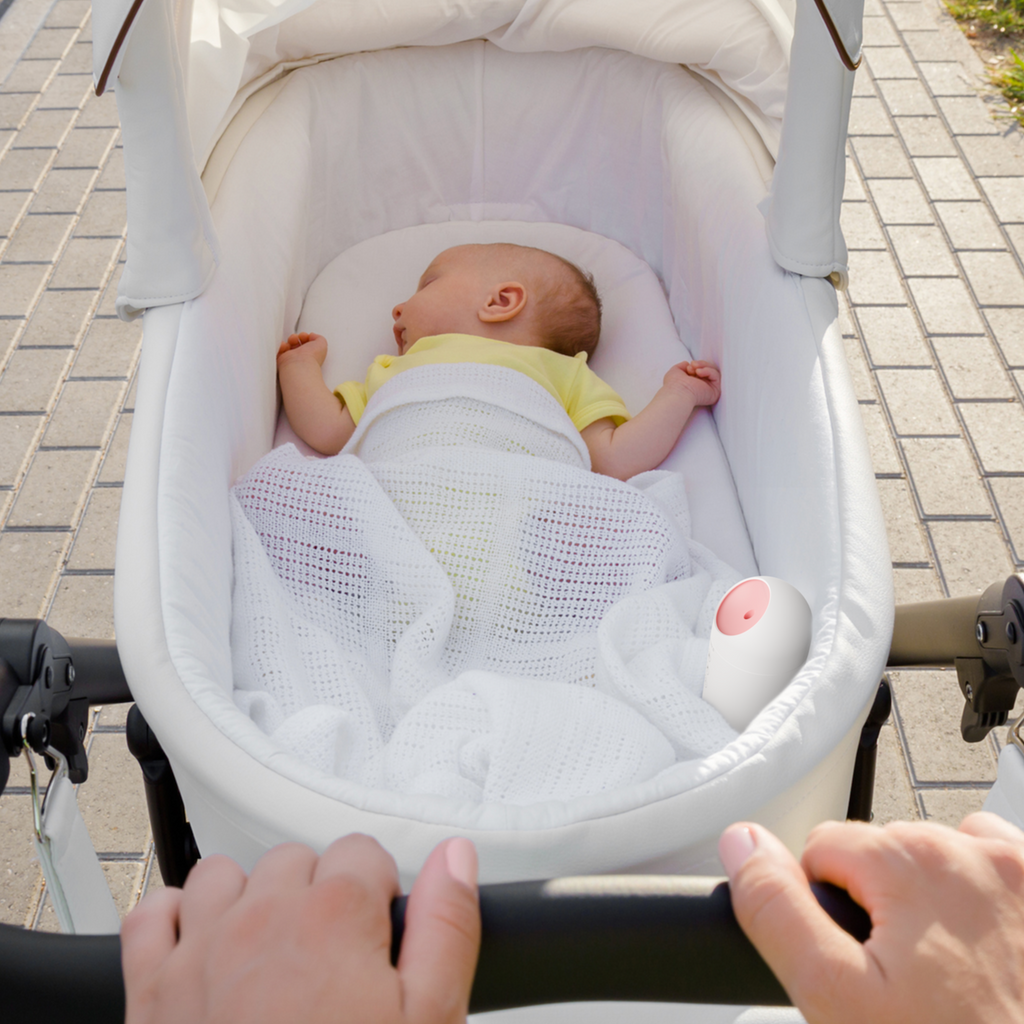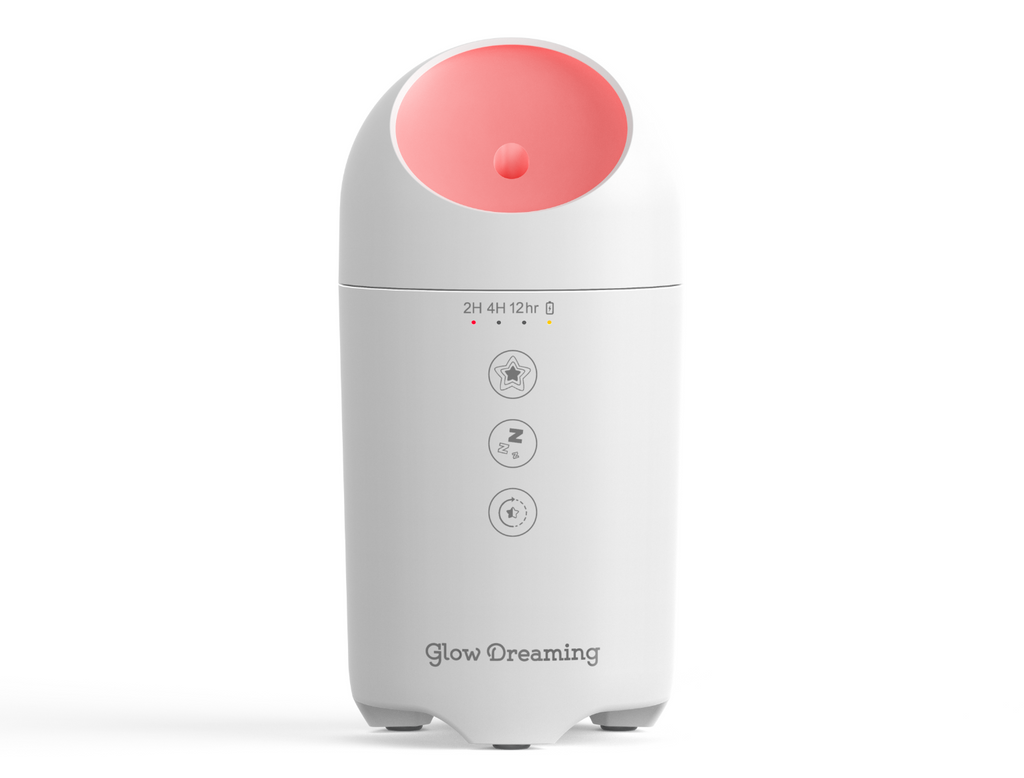 Regular price
$109.95 AUD
Regular price
Sale price
$109.95 AUD
Unit price
per
What's in the Box

- Glow Travel Sleep Easy
- USBC Charger Cable
- 5 x Oil Pads
- 30-Night Money-Back Sleep Guarantee (Digital Product)
Key benefits

Compact and easy for travel.

Encourages the brain to produce more melatonin - the hormone that prepares our cells for sleep. (Red LED)

Organic pink noise creates a consistent soundscape to prevent unnecessary wake ups and help the brain achieve deep Slow-Wave sleep. (Pink Noise)

Long-life, rechargeable battery to support day naps and a full nights sleep.

No water needed for scent nebuliser and will run all night! Promotes deep, relaxing breathing and helps to ease congestion and illness.

Aromatherapy calms the mind and nervous system. (Aromatherapy)
Shipping & Returns

This product includes our 30-Night Money-Back Sleep Guarantee! This guarantee is only available for a limited time only!
If you are not 100% satisfied for any reason, we will be happy to provide a full refund for any Glow Travel Sleep Easy for up to 30 days from the day your Glow Dreaming is delivered to you.

In order to bring you the best possible service we currently offer FREE DELIVERY for AU & NZ customers. Our Warehouse works hard to process your orders as quickly as possible, most orders are dispatched within 1 business day.

Unsure? Get in touch with our Sleep Experts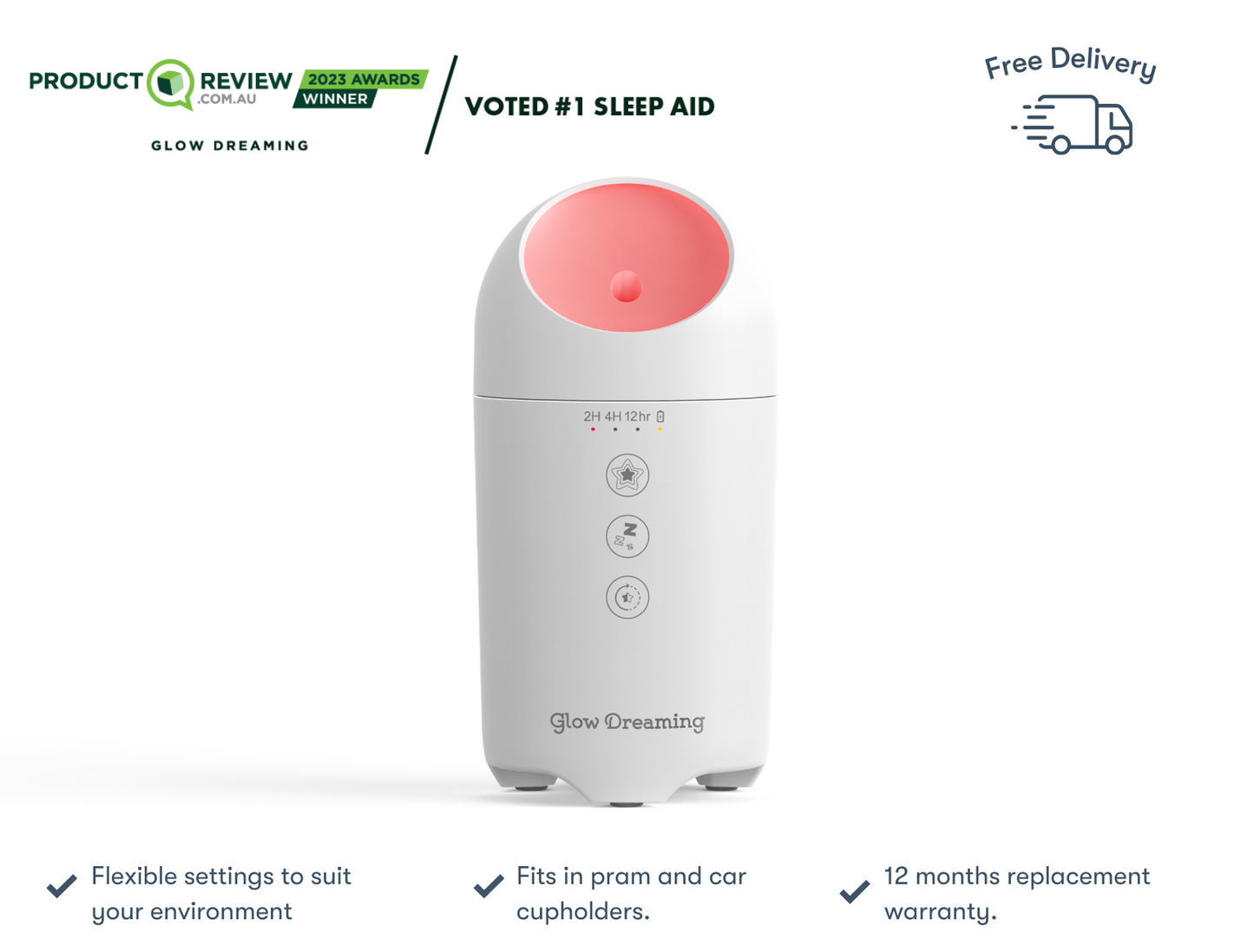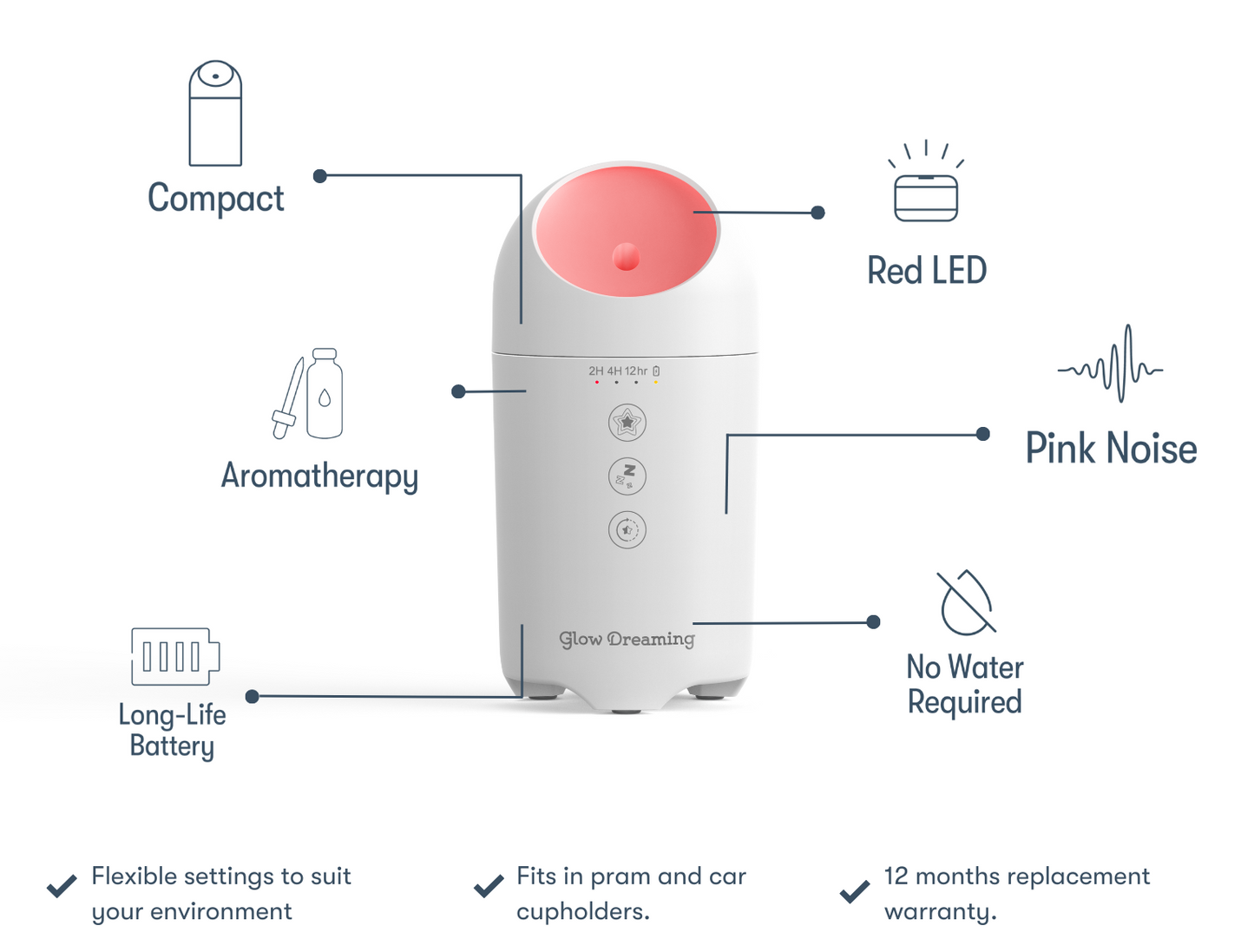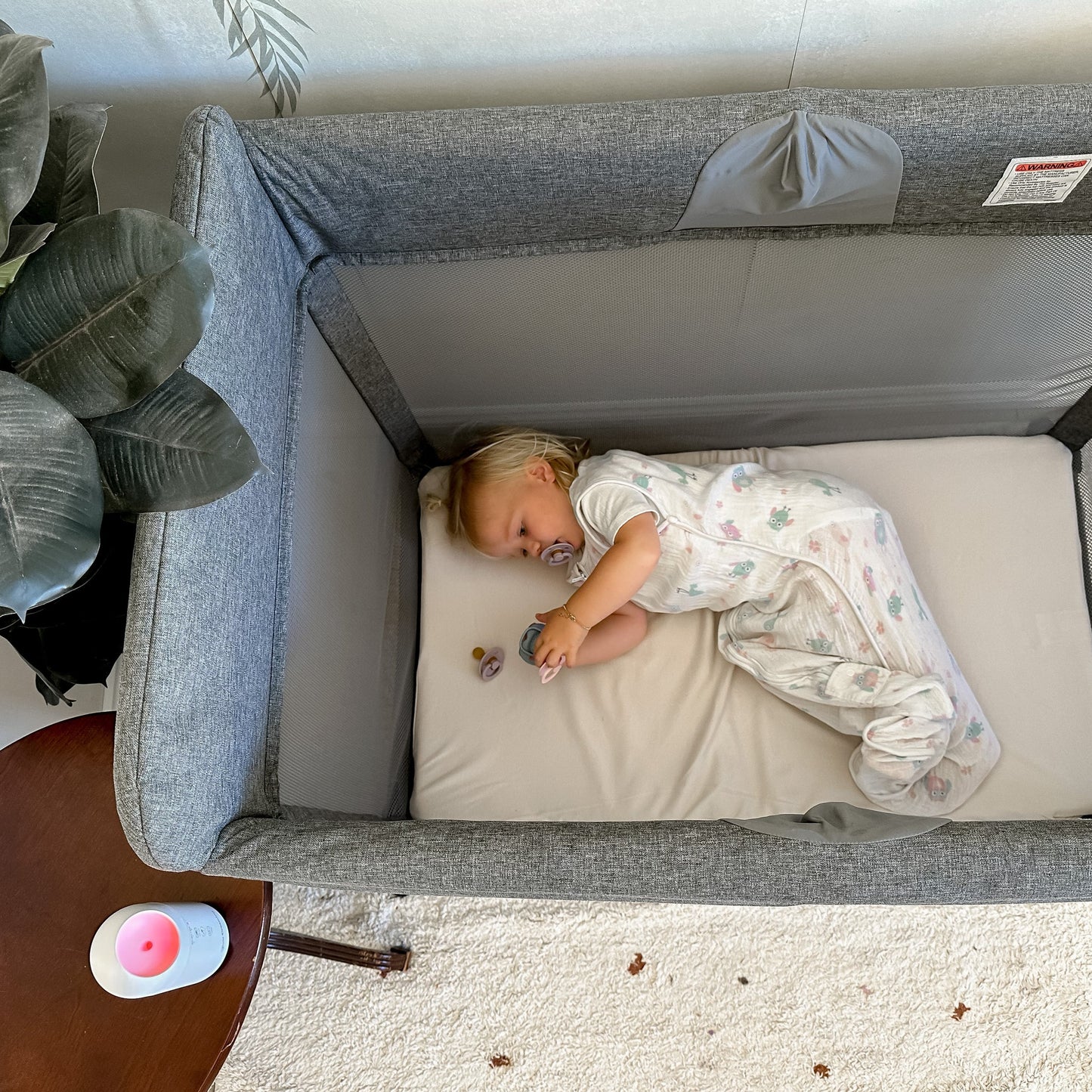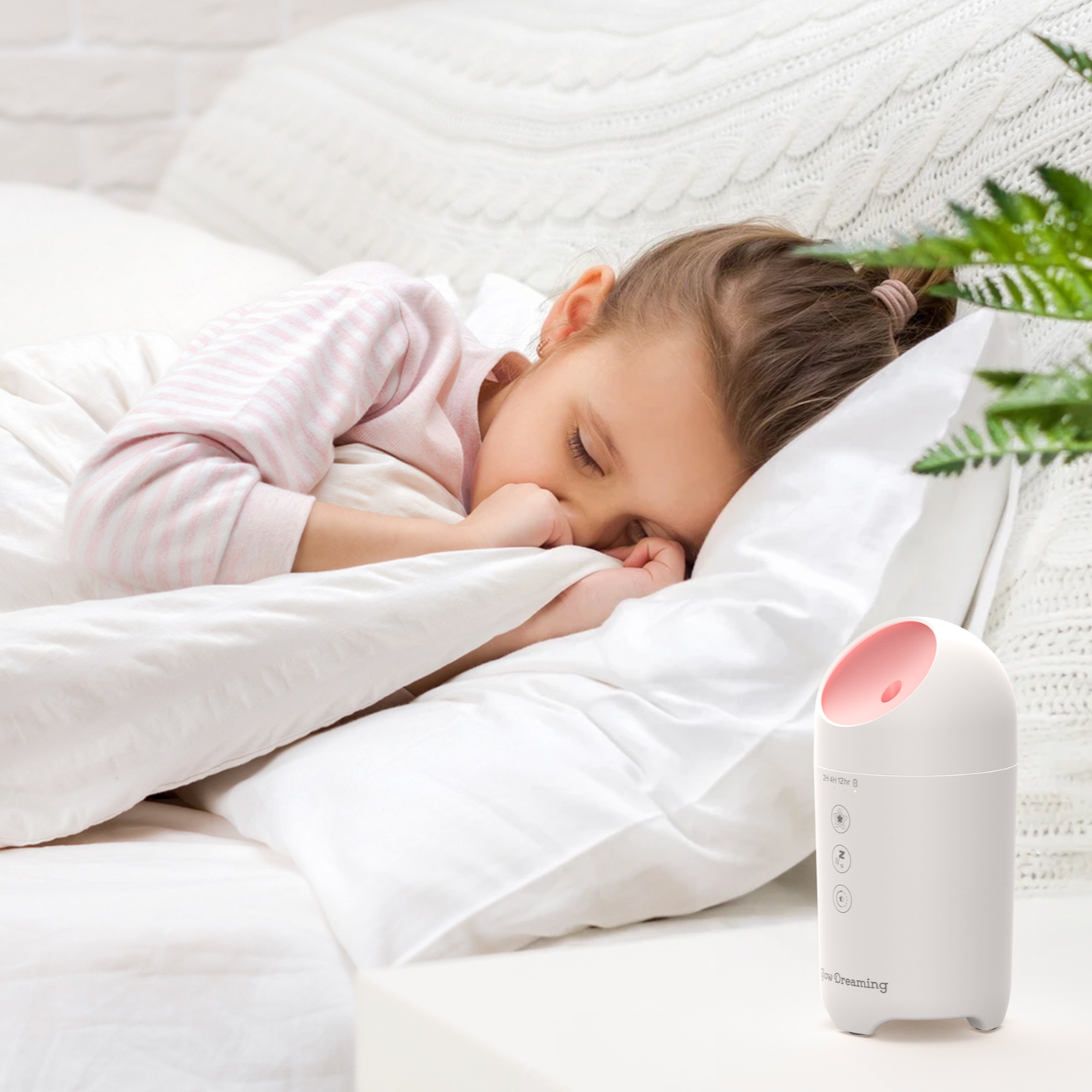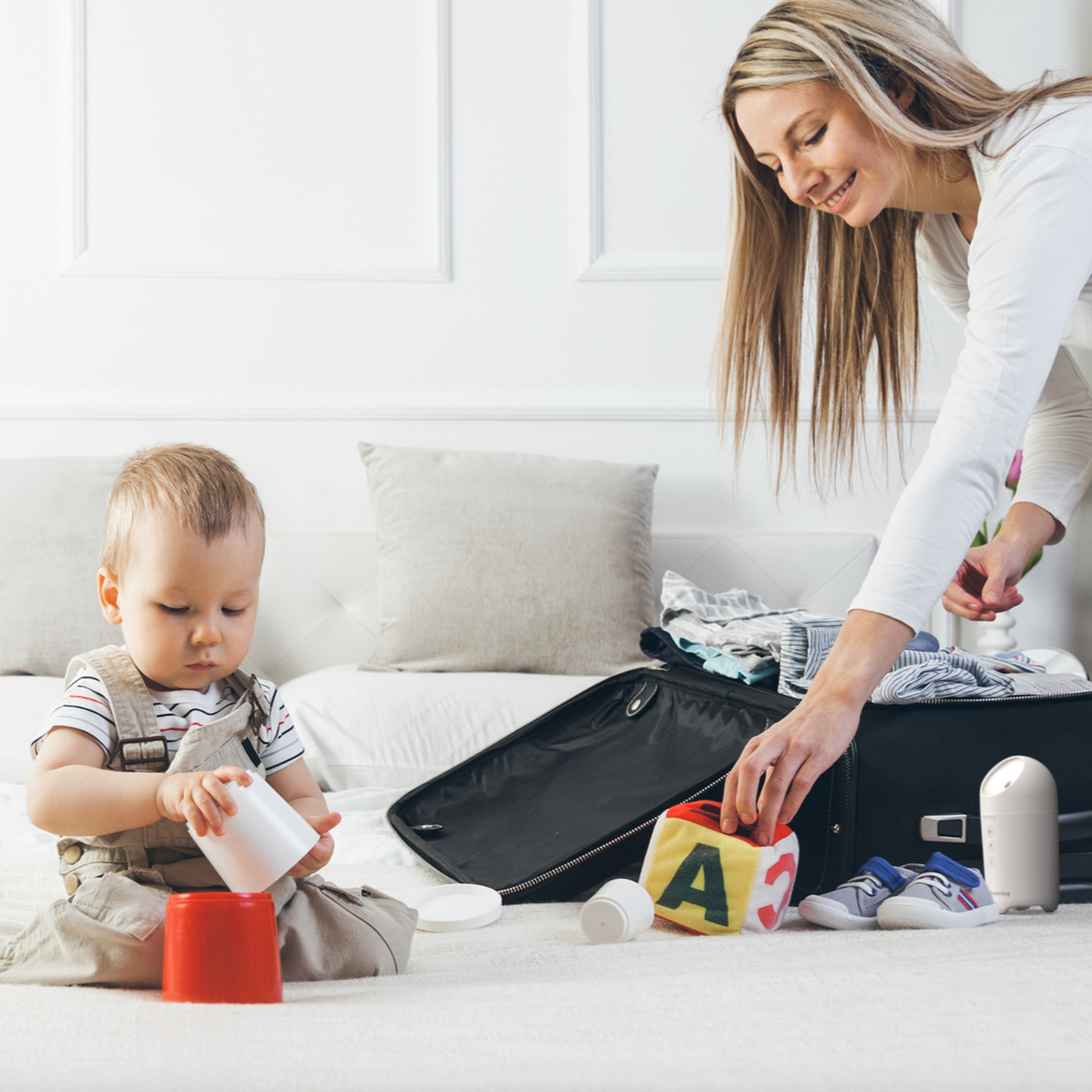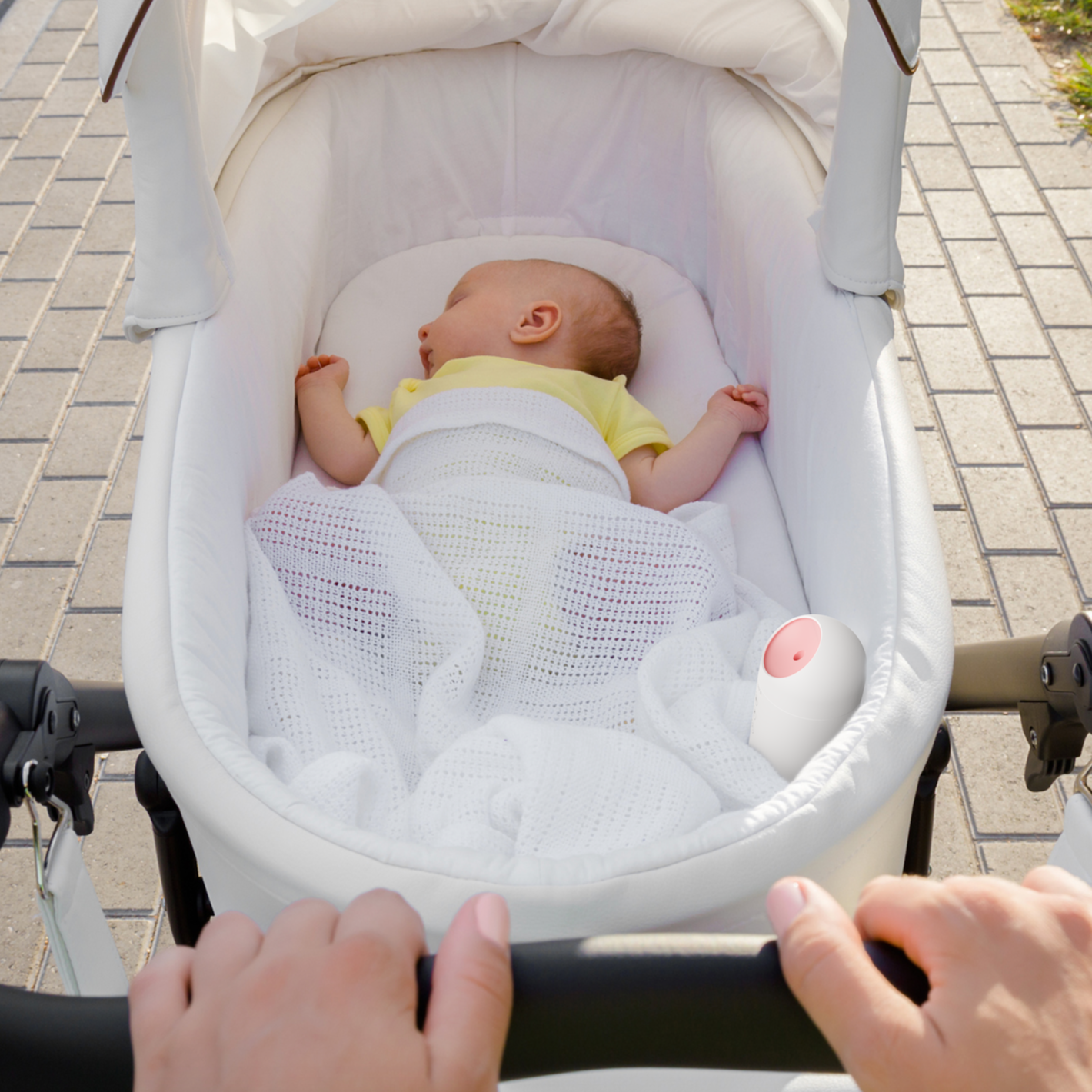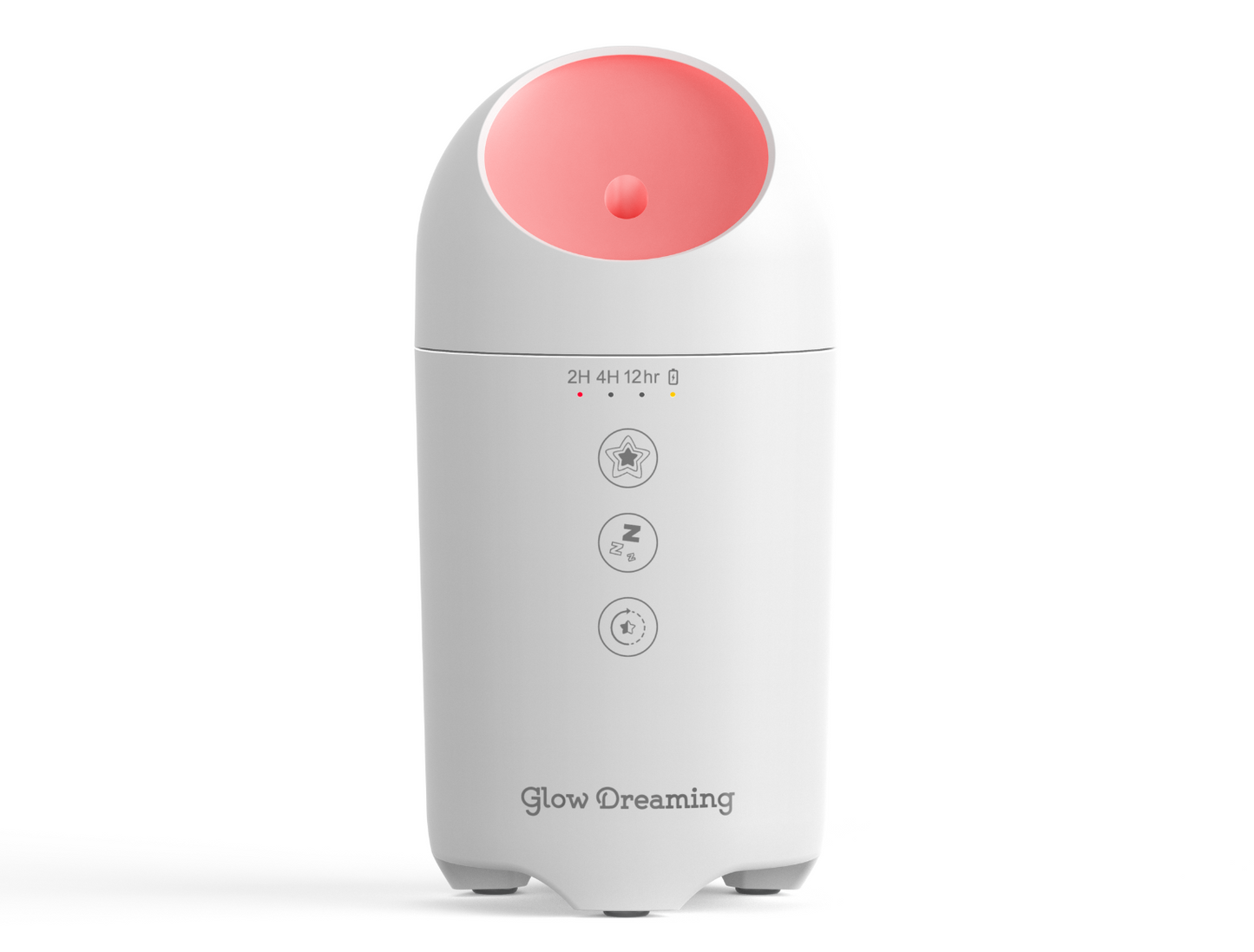 You may also like
Here are some other items we thought you might like...
FAQ
Is the Pink Noise the same as in the full-sized model? 

Yes! Our Pink Noise volume is calibrated to be loud enough to cover as much background noise as possible while still being within safe levels for your baby's hearing. The Travel Glow Sleep Easy has the same volume levels as the full size model, with the ability to choose between 3 different levels. We recommend using the same settings on your Travel Glow as you would use on the full-size model. Our Pink Noise is continuous and will play for 12 hours overnight.
Is the Red LED Light bright enough to light up a whole room? 

The Red LED Light is designed to be used as part of your wind-down routine to help your baby generate more natural melatonin, the hormone that makes us drowsy. The Travel Glow won't light up the whole space as we know that you can sometimes be in close quarters with your baby when you're travelling. Position your Glow Travel Sleep Easy about 1m away from your baby at their eye-level when they're lying down to get the best effect.
Do I have to use all the settings at the same time? 

The Travel Sleep Easy is designed to be flexible so you can use any combination of settings that works best for your family. You can use any one setting by itself, any pair of settings or all three settings at the same time. We recommend using the same settings on your Travel as with your full-sized Sleep Easy: check our free app to see our recommendations for which settings to use based on your baby's age.
How long does the battery last? 

When fully charged the Travel Sleep Easy will last 12 hours, so you can run the settings without any pause overnight. Our Pink Noise is continuous to ensure your baby has a consistent soundscape all night, helping them sleep without unnecessary wake-ups.It's easy to recharge your Travel Sleep Easy on the move with the USB charging cable.