Ready For Winter Bundle
---
Glowing Reviews
Customer Reviews
Write a Review
Ask a Question
09/01/2020
Laura C.

Australia
I recommend this product
Works a treat
use it every night, worked wonders when my little one and I came down with a head cold and I used the nose and chest oils and now I use the immune boost. Prior to this I was using the glow lullaby and it really helped my boy stay down for the night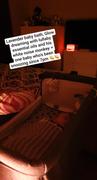 Hey Laura! This is fantastic! Wow, so happy to hear that you're enjoying the benefits of our oils and the Glow Dreaming! Thank you so much for sharing your experience and success. All the best, Glow Dreaming
Customer Reviews
Write a Review
Ask a Question
09/01/2020
Laura C.

Australia
I recommend this product
Works a treat
use it every night, worked wonders when my little one and I came down with a head cold and I used the nose and chest oils and now I use the immune boost. Prior to this I was using the glow lullaby and it really helped my boy stay down for the night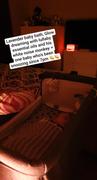 Hey Laura! This is fantastic! Wow, so happy to hear that you're enjoying the benefits of our oils and the Glow Dreaming! Thank you so much for sharing your experience and success. All the best, Glow Dreaming